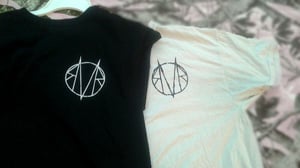 $

12.00 - On Sale
Riley Pro MAGICIAN Logo Shirt + Sticker. Handmade materials.
Select Black shirt with white logo or White shirt with Black logo.
Since the shirt is handmade please wash/dry with care. Also logo is not perfectly drawn but that is the handmade effect.
Allow 1-2 weeks to be made,processed,& shipped Thanks.
Comes with free sticker!